Magnetize Your Leads With Premium Website Development Services
Your website is the front door to your business. How are you showing up for your customers? Most users visit a company website before making a purchase, regardless of where they found the product.
Whether you're dreaming of building an e-commerce store,
optimizing your website
, or organizing your business data, our wide range of website development services has got you covered.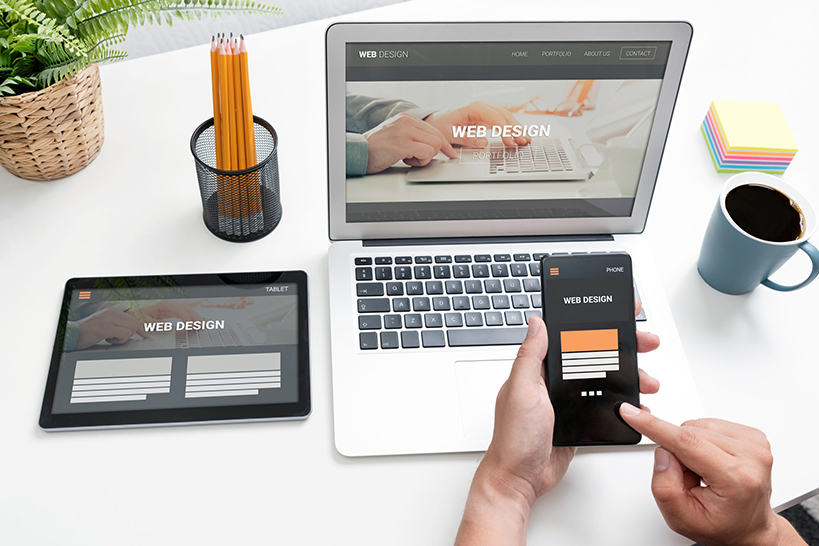 How you will distinguish?

The best web development agency must be specialized in creating high-performing, digitally transformative websites, and web applications. We focus on the user experience and create visually appealing, fully functional, and accessible websites that stand out from the competition.
Our website development services include:
Web design: We create visually stunning websites with intuitive layouts, beautiful typography, and engaging graphics that drive user engagement, increase conversions, and enhance overall success.

Web development: We develop custom web applications that meet your specific needs and requirements.

E-commerce development: We create user-friendly, secure, and scalable e-commerce platforms that drive sales and growth for your business.

Mobile development: We create powerful, user-friendly mobile apps that engage and delight your audience.

Database management: We create and manage sophisticated databases to help you launch and expand your business.

CRM: We help you manage and analyze customer interactions and data throughout the customer lifecycle.

Website optimization: We improve your website's performance, design, and content to give your visitors the best possible user experience, driving engagement and conversions.
Recollect Studios' team includes experienced and skilled web developers who are passionate about creating innovative and user-friendly websites. We work with you to understand your needs and goals, and then we create a custom solution that meets your specific requirements.